About​
Dynamic Links provides an alternative way for customers to connect their payment method via Pay by Bank in order to securely transact with merchants.
---
Getting Started​
To get started with Dynamic Links, please contact our Sales team.
---
Generating a Payment Link​
To generate a payment link, please login to Merchant Portal and select the "Dynamic Links" tab.
Once in this tab, please enter the amount of your transaction in the "Transaction Amount" field. There is a limit of $10,000 per transaction. This is a required field.
The "Merchant Reference ID" column is optional. However, it can be utilized as a placeholder for internal notes or order numbers.
After you've filled out the required fields, please click on the "Generate Link" button.
---
Sharing With Customers​
To share a payment link, use the icon to copy the payment link.
Once the payment link has been copied, it may be pasted into the appropriate communication channel or app (email or SMS).
Once a customer has received a payment link, they will be prompted to transact via a Link Money-hosted checkout page.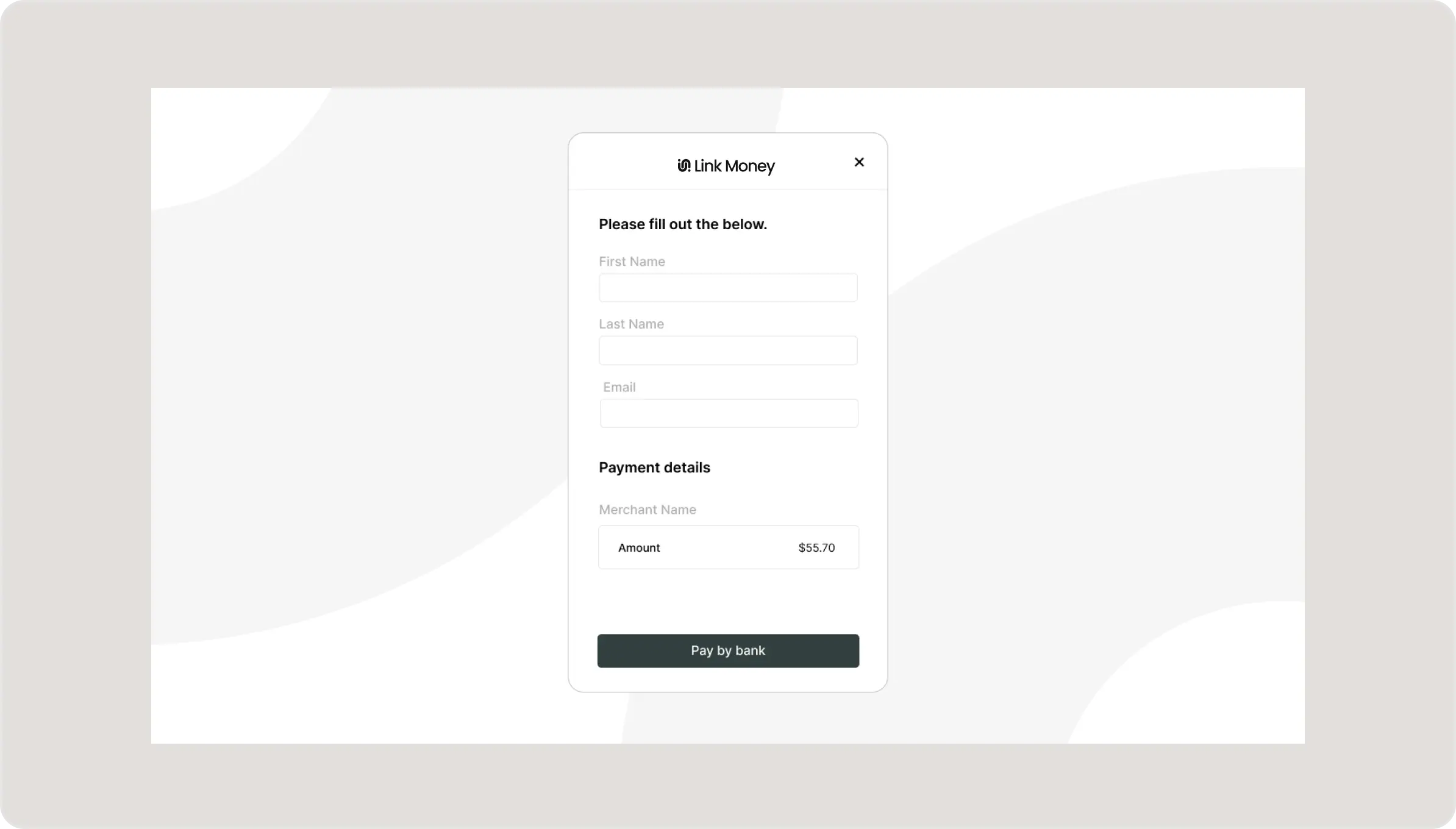 The customer should fill out all required fields - "First Name", "Last Name", "Email Address" - before proceeding to payment.
Understanding Statuses​
Active:

The link has been generated, but has not yet been utilized.

Transacted:

The link has been generated and utilized.

Expired:

The link is no longer active.